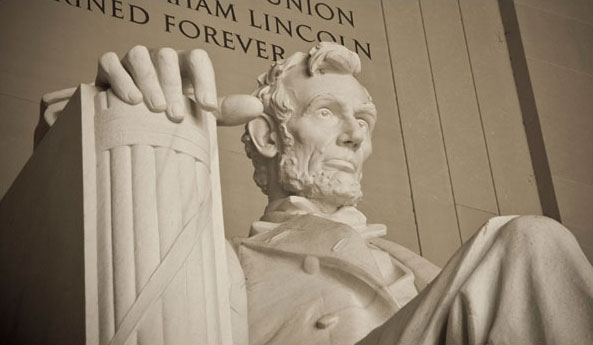 Mr. Thomas Hoog
Former President & CEO, Senior Counselor to the Chairman, Hill & Knowlton, Inc.
United States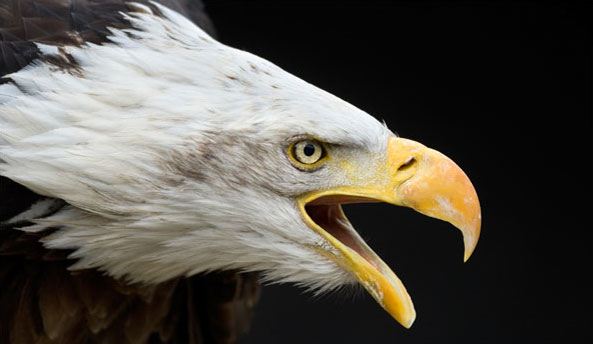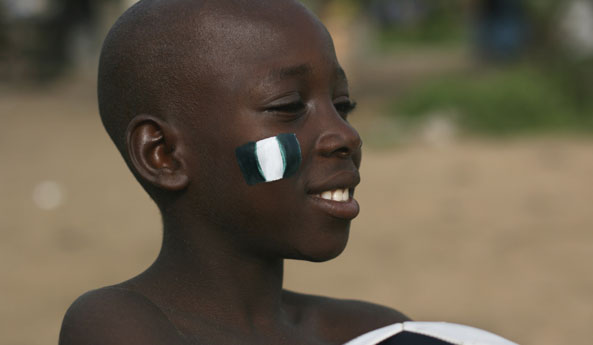 Mr. Thomas Hoog
Former President & CEO, Senior Counselor to the Chairman, Hill & Knowlton, Inc.
A senior public affairs counselor, Tom served as President and CEO of Hill & Knowlton USA from 1996 through 2001. He led the U.S. firm during an era of unprecedented organic and acquisition-led growth. Prior to joining Hill and Knowlton, he founded and served as president of Hoog and Associates, Inc, a government affairs firm with offices in Washington D.C. and Orange County, California. Tom currently serves on the board of advisors of the Vietnam War Memorial. He is a member of the Glocal Forum Board, an NGO devoted to cooperation among global mayors. Tom served on the executive committee and the national finance committee for the then-Governor Bill Clinton's 1992 presidential campaign. He also served for 5 years as Chief of staff for U.S. Senator Gary Hart of Colorado.
Before his Capitol Hill experience, Tom's involvement in national politics began with his work for the presidential campaigns of Senator Robert F. Kennedy and Senator George McGovern. Tom was awarded the John W. Hill Award for Excellence in the public relations profession. In 2004, he was honored by the Colorado chapter of PRSA with their Swede Johnson Lifetime Achievement Award. In October of 2004, he was awarded the PRSA Gold Anvil Award, their highest individual honor. Tom was selected by PR Week magazine as one of the 100 most influential public relations practitioners of the 20th century. Tom currently serves on corporate boards of directors, frequently delivers speeches and leads seminars at universities around the world.
Ms. Eleanor E. Fink
International Finance Corporation (IFC) World Bank Group, Center for Partnership Development and Philanthropy, Philanthropy Advisor
Eleanor Fink has been a leader and an inspiration through her pivotal work on many national and international projects. She is currently a Philanthropy Advisor for the World Bank and International Finance Corporation.
During her tenure at the World Bank she served as the point person for relations with public and private foundations. She established several international partnerships and helped launch a World Bank wide community foundation initiative that explores the concept of establishing indigenous foundations in developing countries.
She helped to establish the Development Gateway Foundation, inc. She was also the founding editor of the Gateway's Culture and Development Portal which provides information to policy makers around the world about the role of art, culture and heritage in economic development.
Prior to her post at the World Bank, she was the Executive Director of the Getty Information Institute (GII) in Los Angeles where she led the development of model policies, tools and methods needed to link cultural information globally.
At GII, she played an instrumental role in the conception and implementation of the following projects, some of which daily affects our professional lives: the Union List of Artist Names, the Getty Thesaurus of Geographic Names, Categories for the Description of works of Art, Protecting Cultural Objects in the Global Information Society (Object ID), the Museum Educational Site Licensing Project, and L.A. Culture Net/Faces of L.A. In addition, while Director of GII, She conceived and launched Object ID – an internationally recognized information standard that helps recover stolen objects.
Prior to her job at the Getty, Eleanor was Chief of Research Support at the Smithsonian's Museum of American Art where she initiated SOS (Save Outdoor Culture), a nationwide computer based inventory of information on the condition and history of sculptures and monuments as reported by trained volunteers throughout the United States. Digital Policy Council - Member Bios 04/2010
Ms. Barbara DeBaptiste
President's Commission on the Status of Women
Barbara W. DeBaptiste is an educator, mentor, resource person, visionary and advocate for children and women's concerns. She is a motivational speaker who has inspired people of diverse ages, races and creeds with her conviction that committed people of imagination and goodwill can make a better life and world for all. Caring deeply for people, she has invested what counts the most-herself-giving all of her time and energy to others.
She is a national leader who never neglects the needs of her city and state, She is a "Doctor of Social Ills" who, when faced with adversity, dispenses the right medicine-rare courage. She takes positions that are unpopular and sticks to them because it is the morally right thing to do.
Ms. DeBaptiste believes in people power and that all of us should be active players, sharing in decisions and debates, which affect our lives. She believes that we should be leaders not only in our communities but also in the nation and in the world. She embodies the qualities of leadership and commitment, which is evident by her voluntary contribution of time to other groups, participation on countless boards and corporate and governmental committees. Barbara tirelessly and continuously works to develop organizational frameworks in which others can develop their skills and talents.
Her agenda and initiatives revolve around her concerns for the Black family, women's issues, childcare, criminal justice, youth development, education and political empowerment. Because of her total and unselfish interest in these issues, she founded childcare and family support programs within her city and state. She initiated in her community a mentor program for students between the local technical college and public and private high schools, and also founded the Connecticut Council for Black Students and Professionals, a support group for college students.
She encourages and facilitates collaborations among organizations that promote political education, empowerment, and active involvement for women and girls. Committed to empowering women and girls, she created the Girls Involved in Government program as Chair of the Connecticut Permanent Commission on the Status of Women. She also organized the Political Awareness Program to provide students an opportunity to work with State Legislators and become familiar with the legislative process at the State Capitol. She was also co-founder of the Connecticut Impact Network, a national grassroots legislative advocacy organization.
As founder of the Connecticut Chapter of the National Coalition of 100 Black Women, Barbara spearheaded the development of eleven Coalition Chapters in Connecticut in addition to other Chapters on a regional and national level. Barbara has served as the National President of the National Coalition of 100 Black Women, an advocacy organization of over 7,000 members dedicated to the empowerment of women of African descent.
After a lengthy career in higher education, Barbara retired from the Connecticut Higher Education System. She now devotes more of her time and talents to providing consultation and training opportunities to individuals and organizations in the areas of leadership development, advocacy and diversity. As founder and president of DeBaptiste Enterprises, she conducts workshops and seminars and plans and coordinates events, conferences and retreats.
Barbara has been active in the national instrumentalities of the United Church of Christ, serving as a board member for the Office of Communications and the Board of Homeland Ministries. She was honored by the Coordinating Center for Women as one of its outstanding women for service and leadership. She was elected as the first Black to serve as Moderator for the Connecticut Conference of UCC in 118 years.
Ms. DeBaptiste received her Bachelor's Degree from the University of Connecticut and her Masters Degree from Central Connecticut State College. She has done advance graduate work in Educational Administration at the University of Hartford. She also received an honorary Doctorate Degree from the University of Bridgeport. She has received numerous honors and awards, both on a state and national level for her community activism and contributions. She received the Alice Paul Award for effective advocacy for women's rights from CT Now and was chosen as the Connecticut Woman in Leadership for 2002 by the Connecticut Women and Families Center and received the Community Service Award from Women's Health Service, Hill Health Center
Dr. Linda A. Hill
At the Harvard Business School, The Wallace Brett Donham Professor of Business Administration and Faculty Chair of the Leadership Initiative
Linda A. Hill is the Wallace Brett Donham Professor of Business Administration at the Harvard Business School. She is the faculty chair of the Leadership Initiative and has chaired numerous HBS Executive Education programs, including the Young Presidents' Organization Presidents' Seminar and the High Potentials Leadership Program. She is a former faculty chair of the Organizational Behavior unit at Harvard Business School, and she was coursehead during the development of the new Leadership and Organizational Behavior MBA required course. She is the author of Becoming a Manager: How New Managers Master the Challenges of Leadership (2nd Edition). Hill has authored numerous HBR articles, including "Where Will We Find Tomorrow's Leaders?" and "Winning the Race for Talent in Emerging Markets." She is also a contributor to the Harvard Business School Publishing series on Managing Up, Hiring, and Becoming a New Manager.
Professor Hill has two books forthcoming from Harvard Business Press: Being the Boss, which is about being a manager in the 21st century context, and Collective Genius, a book on leadership for innovation. Collective Genius features thick descriptions of exceptional leaders of innovation in a wide range of industries—from information technology to law to design—and geographies—from the US and Europe to the Middle East and Asia.
Professor Hill's consulting and executive education activities have been in the areas of managing change, managing cross-organizational relationships, implementing global strategy, innovation, talent management, and leadership development. Organizations with which Professor Hill has worked include General Electric, Reed Elsevier, Accenture, Pfizer, IBM, MasterCard, Mitsubishi, Morgan Stanley, the National Bank of Kuwait, Areva, and The Economist.
Professor Hill is a member of the Boards of Directors of State Street Corporation and Cooper Industries. She is a Fellow at Diamond Management & Technology Consultants, Inc. She is a trustee of the Nelson Mandela Children's Fund USA, The Bridgespan Group, Bryn Mawr College, and The Children's Museum, Boston. She is a former member of the Board of Trustees of The Rockefeller Foundation. She is also on the Advisory Board of the Aspen Institute Business and Society Program. She serves on the Editorial Board of the Leadership Quarterly.
Dr. Hill did a post-doctoral research fellowship at the Harvard Business School and earned a Ph.D. in Behavioral Sciences at the University of Chicago. She received her M.A. in Educational Psychology with a concentration in measurement and evaluation from the University of Chicago. She has an A.B., summa cum laude, in psychology from Bryn Mawr College.
She is also author of course modules: Managing Your Career, Managing Teams, and Power and Influence and of award-winning multimedia management development programs High Performance Management, Coaching, and Managing for Performance. She is the author of two e-learning programs: Stepping up to Management and Harvard ManageMentor.
Mr. Frans Johansson
Author of the bestseller business book 'The Medici Effect'
Frans Johansson is an author, speaker and entrepreneur and is widely seen as one of the world's foremost thought-leaders on innovation and diversity. His international bestseller The Medici Effect was published by Harvard Business School Press and has been translated into 17 languages. The book looks at how individuals, teams and organizations can create an explosion of remarkable ideas at the intersection of different fields, cultures and industries and was selected by Amazon.com as one of the best business books of the year 2004 and was selected as one of the best books on innovation by BusinessWeek.
Johansson has worked for companies as diverse as IBM, Disney, MasterCard, Johnson & Johnson, Nike, JPMorganChase, Turner Broadcasting, Microsoft, Volvo, Coca-Cola, among many, many others. He has also worked with various government institutions such as the City of San Jose, The State of Michigan and the country of Trinidad & Tobago along with other non-profits. Johansson pioneered concepts such as "Diversity Drives Innovation" and frequently appears on shows such as CNN, CNBC and ChannelNews Asia
Prior to launching The Medici Group Johansson was the founder of both a Boston-based software company and a medical device company operating out of Baltimore, Maryland and Stockholm, Sweden. Raised in Sweden by his African- American and Cherokee mother and Swedish father, Frans earned his BS in environmental science at Brown University and his MBA at Harvard Business School. Frans currently resides in Brooklyn with his wife and daughter.
Dr. Ahmed M. Darwish
Minister of State for Administrative Development, Government of the Republic of Egypt
Dr. Darwish is the Minister of State for the Government of the Republic of Egypt. His Excellency was as also a consultant to a number of international organizations (UNESCO, FAO, ESCWA, European Union and World Bank), government organizations and companies both in the United States and Egypt. During the last 3 years prior to becoming the Minister of State, he acted as the e-Government Program Director at the Ministry of Communications and Information Technology.
In 1981, Dr. Darwish received his B.Sc. in Electronics and Communication Engineering and M.Sc. in Computer Engineering from Cairo University in 1984. In 1988, he received his Ph.D. in Electrical and Computer engineering from the University of California, Davis where he was a lecturer and post-doctoral researcher. He joined the Cairo University as an Assistant Professor in 1989; where later he became an Associate Professor and eventually a professor with the Computer Engineering Department. During his sabbatical leave he cooperated on several research projects with the Mobile and Portable Radio Research Group. Dr. Darwish is a member of several scientific and professional societies and on the editorial board and a reviewer for a number of publications. He has over 64 publications and shared in the design and development (and holds 50% of the IP) of 2 wireless simulation tools. Dr. Darwish was born in Egypt in 1959 and currently resides there with his family.
Mr. Ahmed Bin Shabib and Mr. Rashid Bin Shabib
Recognized among the Arab world's best and brightest entrepreneurs (CEO Middle East Top 30)
Twin brothers Ahmed and Rashid Bin Shabib are serial entrepreneurs. They may still be only 26 years old but already they can boast of being founders of three separate companies sponsored by the Mohammed Bin Rashid Establishment for Young Business Leaders. Their first business, Brownbag.ae opening in 2006 was the UAE's first on-line delivery service which offers a range of products to be delivered to residential and business locations. Today Brownbag has around 25,000 registered users with an average of around 40 orders everyday and the brothers are looking into expanding in Abu Dhabi and Singapore. When businesses expressed interest in advertising with the Bin Shabib's company, they produced flyers. The flyers became small booklets with every delivery and from this came the concept of their second business, Brown Book – a bi-monthly art, design and lifestyle magazine launched in January 2007. This magazine has a circulation of more than 25,000 and is distributed in London, New York and Paris. Their third business, The Shelter, a modern concept of majlisis a "factory of ideas," a community workspace designed to serve as a meeting place for creative professionals.
The brothers were educated in UK and the United States. Both graduated from Suffolk University in Boston in 2004. They have lived in Tokyo, Geneva and London but are now settled in Dubai, UAE. Ahmed is more business-savvy while Rashid is more creative. They are more community oriented and less financially motivated. Both Ahmed and Rashid credit their parents especially their mother for her inspiration and for raising them to think outside the box.
Mr. Farooq Sobhan
President and CEO of the Bangladesh Enterprise Institute (BEI) and Member of the Board of Governors of the South Asia Centre for Policy Studies
Ambassador Farooq Sobhan is the President and CEO of the Bangladesh Enterprise Institute (BEI) which was established in October 2000. BEI is an independent research institute committed to the development of the private sector, the SME sector, Public-Private partnerships, regional cooperation in South Asia, Indo-Bangladesh relations, Sino-Bangladesh relations, as well as Counter Terrorism in Bangladesh. Mr. Sobhan was Executive Chairman, Board of Investment (BOI) and Special Envoy to the Prime Minister 1997-1999 and Foreign Secretary 1995-1997. He has also served as Ambassador/High Commissioner to India, China, Malaysia and the United Nations. He visited Washington and the United Nations in New York in May 2007 as the Special Envoy of the Present Caretaker Government, with the rank and status of a Cabinet Minister. He served as Chairman of the Group of 77 at the UN 1982-1983, and was Chairman, UN Commission on TNCs 1991-1992. He is a member of the Board of Governors of the South Asia Centre for Policy Studies (SACEPS), based in Kathmandu and was Co-Chairman of the Coalition for South Asian Co- operation (CASAC) from 1994-2001. He was a visiting professor at the Elliott School for International Affairs at George Washington University in 2003, where he taught a post graduate course on South Asia.
Mr. Sobhan has been a key-note speaker on various aspects of private sector development at conferences organized by the World Bank, IFC and DFID. He is currently a Member of the International Advisory Committee of the Asia Society in the U.S., the Round Table in the U.K. and the Commonwealth Policy Studies Unit also in the U.K. He is a Patron of the Ramphal Centre in London. He chaired the Task Force established by the Asia Foundation in 2004 on "The US Role in South Asia". Mr. Sobhan has written extensively on international affairs and relations. His publications among many include a book entitled "
Opportunities for South-South Co-operation" and as co-author, "Shaping South Asia's Future: Role of Regional Co-operation". He has edited the following BEI publications: "Strengthening Cooperation and Security in South Asia Post 9/11", " Bangladesh-India Dialogue: Vision of Young Leaders" and "Dynamics of Bangladesh-India Relations: Dialogue of Young Journalists Across the Border
." Mr. Sobhan has edited two BEI publication titles:
"Countering Terrorism in Bangladesh" and "Trends in Militancy in Bangladesh".
YB Datuk Dr Adham Baba
State Assemblyman for Pasir Raja, Johor (BN-UMNO) Chairman of University Kuala Lumpur (UniKL), Malaysia's leading technical university
Dr Adham is also the UMNO Youth Exco (Executive Committee) member and head of the movement's education bureau. UMNO is The United Malays National Organization, and is Malaysia's largest political party. He is a medical doctor and an MP (Member of Parliament) for Tenggara, a State of Malaysia. He is also Parliamentary Secretary to the Ministry of Higher Education of Malaysia.
Dr Adham is also a Medical Doctor, Businessman (Rangkaian Klinik Adham Sdn Bhd, Johor). Dr Adham is currently the Founder cum Advisor for ASPIRASI Local University Students' Leaders Alumni and the First Secretary UMNO Overseas Club.
In 2008, Dr Adham was Johor State Assemblyman for Pasir Raja 12th General Election and beat Menhad Awab (PAS) by a Majority of 6,526. From 2004 to 2008 Dr Adham was a Member of Parliament for Tenggara, Johor (BN-UMNO) and the Parliamentary Secretary, Ministry Of Higher Education Malaysia. In 2003, Dr Adham was awarded the Darjah Mulia Seri Melaka (DMSM) - Melaka State.
From 2004-2008, Dr Adham was the Chairman, Majlis Kebajikan dan Pembangunan Masyarakat, (MAYANG
Dr Adham is well-known for activities in raising awareness of the National and Unity among Malaysia Students, local and abroad. He sits on several Education panels and think tank groups, and had made several appearances on media regarding Students' Leaders / University issues local and abroad. Dr Adham is deeply involved in guiding Students' Leaders activities local and abroad.
Ms. Funmi Feyide John
Social and Political Commentator
Ms. Funmi Feyide John is a consultant, author and leading commentator on issues impacting the developing world. She is a lawyer by training, and focuses much of her work on social and political transformation in Nigeria. She is a 2010 Associate of the Nigeria Leadership Initiative, and maintains one of the most highly rated African blogs (www.nigeriancuriousity.com). Her work, which includes the Nigerian Proclamation, is featured in online and traditional media in Europe, North America and Africa (e.g., UK Guardian, BBC.com, United Nations Publications, and Pambazuka.org).
Mr. Fred John
Management Consultant
Mr. Fred John is a management consultant specializing in business and organizational transformation. His work with senior executives in the public and private sectors spans two decades, and includes initiatives in eCommerce (B2B and B2C), Energy, Utilities and Telecommunications. He has led significant transformation initiatives in the Caribbean, the Middle East, North and South America and Western Europe, and is currently engaged in a multi-year effort with a major US Federal Government agency.
Mr. Omar Hijazi
Managing Partner, Digital Daya
Omar Hijazi is the Managing Partner for Digital Daya ('digital influence') is a new generation strategic consultancy that empowers leaders in the public sectors to leverage the new media of the Internet to communicate their message, build public influence, and execute high-impact programs to reshape governance and public policy. Digital Daya has offices located in Kuala Lumpur, Washington D.C., and Dubai. Omar Hijazi also is the founder of the research and public policy arm of the organization based in Washington D.C. The Digital Policy Council (DPC), an international, non-partisan "think tank" on 21st Century Governance.
Hijazi is the former CEO of the Dubai-based Tejari.com, established by His Highness Sheikh Mohammed bin Rashid Al Maktoum, the Ruler of Dubai, and owned by the Dubai Government through Dubai World, one of the world's largest holding companies.

Tejari's principle mission is on providing transparency, seamlessly connecting buyers with large domestic and regional supplier bases, reducing the costs of procurement, increasing the efficiency of trade negotiations, and ultimately to providing a window for the rest of the world into emerging markets trade.
Since taking the helm at Tejari in 2005, Hijazi has lead the global expansion for the company, which is now operational in 15 countries across the Middle East, Africa, South Asia, and China. Hijazi has built Tejari into a the fast-growing e-commerce network that has succeeded in becoming the number-one hub of online trade for businesses in the region facilitating billions of dollars of in transactions and growing the membership to over 150,000 companies.
This success has brought global recognition for the six-year-old company, making it one of the most recognizable brands in the industry. Hijazi also held a position on the Board of Directors of Dubai World, the holding company that owns Tejari and several other iconic Dubai-based companies, such as Nakheel, JAFZA, and DP World.
Hijazi has over 20 years experience of working in the ICT industry, with a large proportion of that experience gained in the global center of the high-tech community, Silicon Valley. Among his achievements in those 20 years, Hijazi has led a strategic sourcing program worth more than $1 billion; brought more than $100 million in savings to the holding company one of the world's largest CPG firms; launched an e-marketplace whose membership consists of global industry leaders with combined revenue of over $900 billion; and developed a go to-market strategy which captured a market worth $1.3 billion.
Hijazi has a degree in Computer Engineering from the University of California, San Diego (UCSD), and an MBA in Finance from San Diego State University (SDSU). Mr. Hijazi graduated with honors and is a member of the Beta Gamma Sigma Honor Society.
He has played a number of key consultancy roles for Fortune 500 companies, building a strong success record in strategy development, performance management, e-business, and supply chain logistics. As a Senior Manager at Ernst & Young LLP in Los Angeles, Hijazi helped lead the business intelligence and performance management practice for the company. Prior to joining Tejari, Hijazi was Senior Principal at A.T. Kearney, Inc., where he managed consultancy services and thought leadership to the U.S. and international high-tech companies.